Registration



For this procedure first, you have to fill in the details which are asked in the application form and then press create an account. After filling up the form via the link provided, below then please follow the next steps for activating your account.
The link to the application form is provided below:
https://mytravaly.com/add-hotels/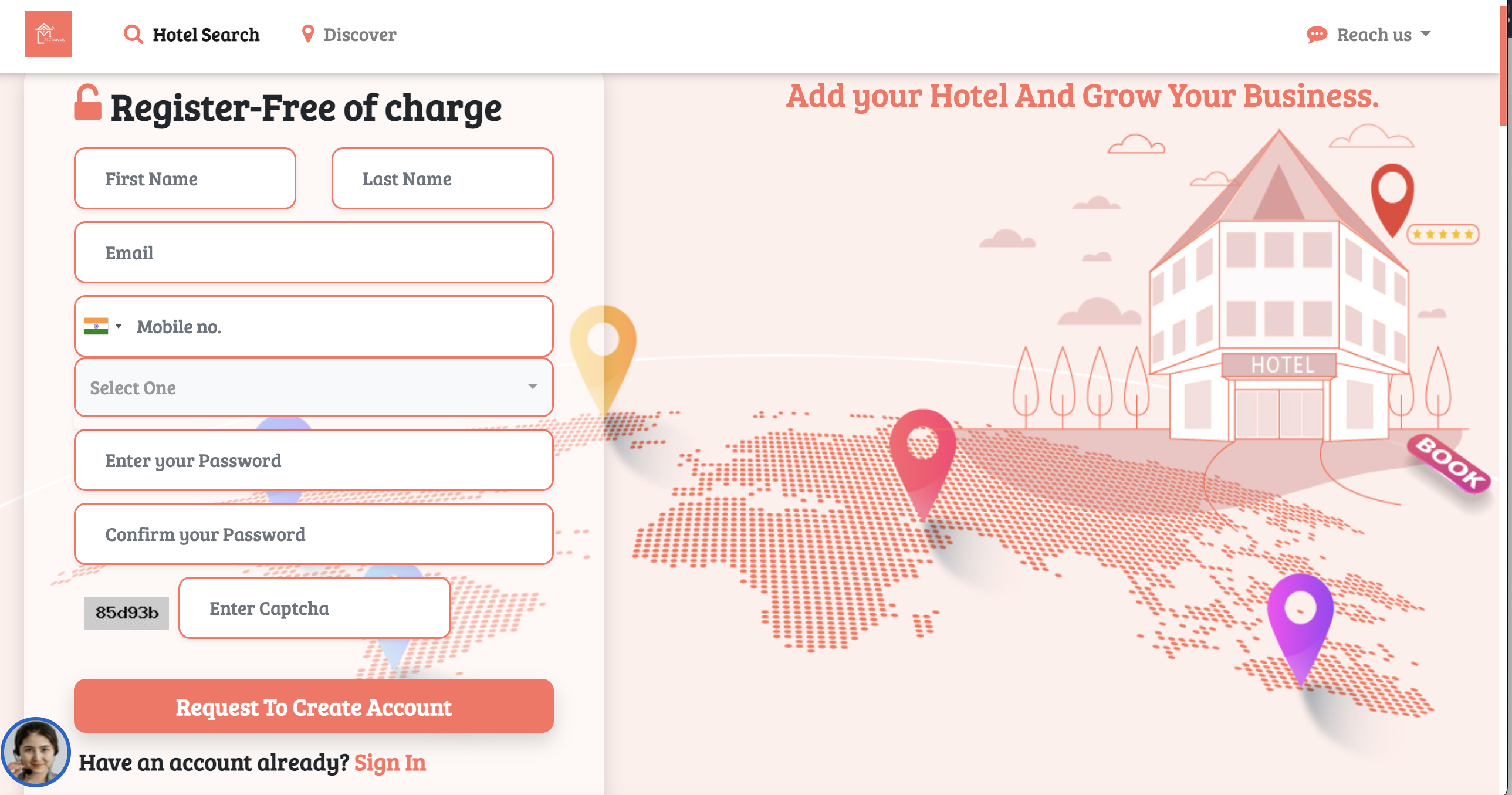 Add hotel on MyTravaly
Request for account activation from MyTravaly admin



After creating the account, you need to request for activation.

For this, check your registered email address and please follow the link to request for the activation of your account from the MyTravaly admin.

Once the request is made the MyTravaly admin will cross-verify your provided email, phone, about the property, and owner/ GM details and accept the request for your account activation.

You may write an email to support@mytravaly.com or initiate a live chat to active it instant.

Procedure to manage the account
Now let's get started with managing.
After activation of your account, log in via the registered email address and password to create the property on our website.